Amber Melgoza
University of Washington 2020 | 1st Team All-Pac 12
"George Quintero is THE person that can make you a better player on and off the court. He has an innate ability coupled with the skills and knowledge he has learned over his years of coaching. He has heart and passion for the game of basketball. He cares for his players like they are his own children.  George is somebody who I look up to personally as a father figure and know that I can trust him with anything. Every time I leave the gym after training I know that I got BETTER! He makes you think about the game in a broader spectrum. He's always lifting up your spirit and brings the energy whether it's 6 in the morning or 11 at night. Always the same GQ! If you are trying to change your game or make yourself a better basketball player he's the person to go to!"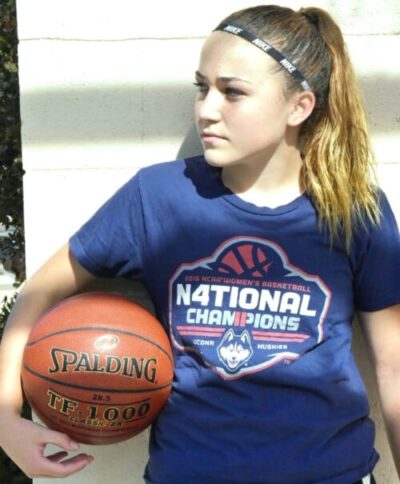 Brooklyn Shamblin 2025
Elite Youth Basketball Player
"As an elite basketball player, I am always trying to find the best trainer to work with who focuses on the details. Coach George Quintero is definitely the most experienced and knowledgeable trainer I have ever had the privilege to work with. From shooting footwork to off the dribble moves, Coach George knows it all. He has mastered his skill of coaching and does it extremely well. Every day when I walk into the gym, I'm excited to get to work and improve my game with Coach George. There isn't one day that I work with him where I didn't get better and learn something new. Coach George also teaches me about persistence and that the process will take time but my hard work will pay off. He carries a positive attitude, bubbly spirit, and his amazing personality everywhere he goes. Coach George knows how to get work done but also has fun along the way. If I had to use one word to describe Coach George Quintero's training style, I would say CEREBRAL. He believes in perfecting the little things, pushing you beyond your comfort level, and making you understand that if you want to play the game you have to LEARN the game. Coach George Quintero inspires me every day to not limit my capabilities and to strive for greatness. So if you're looking to take your game to the next level, there's nobody better than Coach George Quintero to take you there!"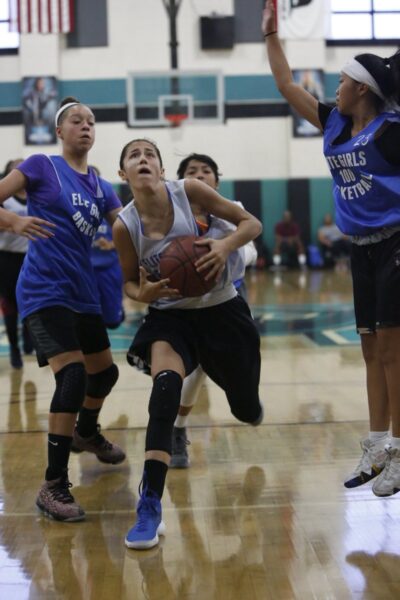 Addison Deal 2025
Elite Youth Basketball Player
"Coach George is a basketball trainer like NO OTHER! He has developed success at every level and is able to share his unique moves and finishes in all his sessions. Coach George demonstrates every aspect of what he trains - he literally can do it all and that goes a long way! Lastly, he is able to see the small details and helps correct any mistakes to create perfection in footwork, body position, angles, etc. I would highly recommend Coach George to any basketball player who is dedicated and determined to get better!! "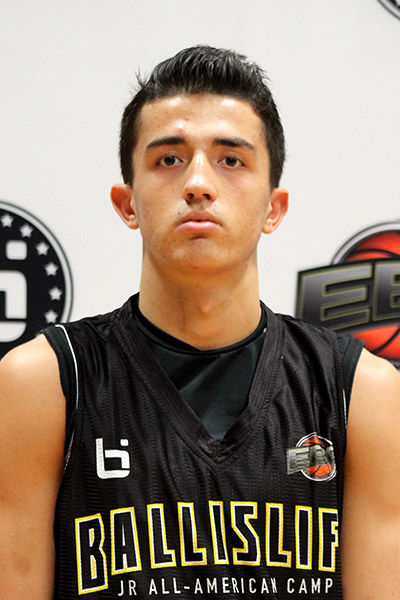 Tanner Deal 2023
HS Basketball Player
"Working with Coach George Quintero has been a real blessing for me. Even through footwork, ball handle, shooting, and finishing, Coach George puts his own clever spin on these concepts. The variety of moves that he teaches is simply outstanding. Beyond all that, Coach George connections bring other talented players to help with trainings. You really get a good feel for what the next level of basketball feels like. If there was only one person to train with, Coach George is the guy I'd go with any day of the week."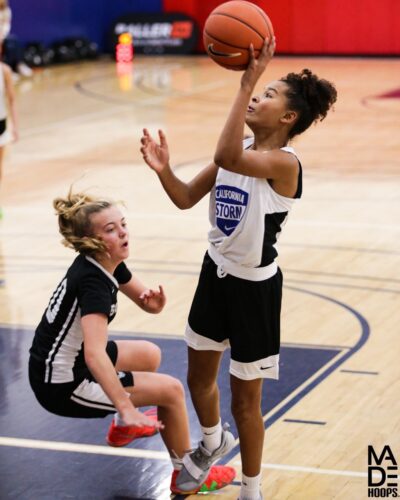 Avary Cain 2024
Elite Youth Basketball Player
If you ever want to work on your craft and sharpen your basketball skills, Coach George Quintero is the man to help! Whether it's working on your shooting, footwork, attack moves, or finishes to the basket, he will definitely provide you with amazing techniques.
Every time I enter the gym; I am super excited to training with Coach George. Knowing that he offers me skills that will help me make my game better, If I were to pick any person to train me, hands down it would GQ. He is positive, encouraging, and has taught me things I have never even dreamed of practicing. Most importantly, he has inspired me to always be confident in whatever I am doing on the court and that it's ok to make mistakes, so long as you learn from them and improve! So, if you really want to get serious about your basketball career, Coach George is your guy!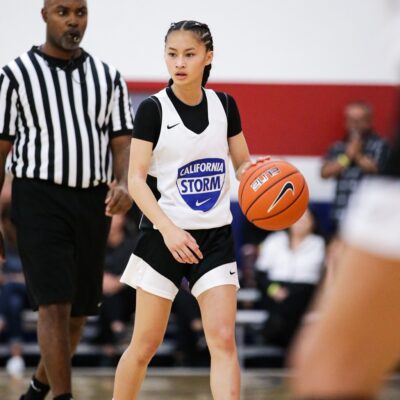 Kailah Oani 2024
Elite Youth Basketball Player
"My experiences training with Coach George have always been great. I love his style of coaching, how he breaks down the little details in moves, and how he critiques the moves I do. I can always count on him to never sugar-coat things when correcting me, and that is what I admire most about him. When he does this I know that he truly cares about my improvement on the court.
Since I am a smaller player, he has taught me to use my size to my own advantage, and that being small isn't a bad thing. During these training sessions, he has helped me better myself in many different areas on the court like shooting, game-like moves, ball-handling, finishing moves, and even some hang-time skills. There are so many little details that he has brought to my game that I would have never thought about doing. He coaches and trains people the same no matter if you are a boy or girl, and teaches you how to be a great basketball player. I would definitely recommend training with Coach George, he can help bring many improvements to your game."