ABOUT THE CAL STORM
The Cal Storm Basketball Club was founded in 1997 and since 1998 has been one of just 32 elite Nike-sponsored club basketball programs in the United States. The Cal Storm Basketball Club is a premier youth basketball program focusing on teaching young athletes, who possess a passion for the game and a strong desire to develop and improve their fundamental basketball skills. Cal Storm is one of the most respected and most recognizable organizations in the nation.

PLAYER DEVELOPMENT
Our premier basketball player development program is unmatched in offering year-round training. Cal Storm offers a variety of athletic training programs for those who are serious about taking their talents to the next level. We are focused on proper decision making in game like situations, individual offensive and defensive skills development, strength, speed, and agility training. We prepare our young athletes to compete at their highest level by teaching them skills that are integral to properly transition to collegiate and professional levels.

EXPOSURE & RECRUITING ASSISTANCE
Cal Storm coaches and administrators are well respected by college coaches and have developed relationships with coaches from virtually every major NCAA Division I University and college in the nation. Storm coaches work tirelessly with and for our athletes to find the best collegiate opportunity possible.
PRACTICE & TRAINING CAMP
Weekly team practices, player developemnt skills training,  shooting academies, speed and performance training, soft sand agility & strength training programs are offered year round. Prior to the NCAA Live period, Cal Storm members participate in a series of mini camps and pro-style training camps. Training Camps ensures player and team development, while team-building activities enhance the bonding experience that has fortified our reputation as a STORM FAMILY!

STAFF MEMBERS
Cal Storm maintains the highest standards of integrity for our staff members. Our criteria or selection process for choosing coaches is evident in all of our coaches' appearance, demeanor, and interaction with your child. All Storm coaches are USA Basketball Cerified and Live scanned, Covid tested and experienced, knowledgeable professionals who have proven ability to teach and develop young athletes. Throughout the training process each athlete will be encouraged, valued and respected. Their welfare and success will always be our primary concern.
ABOUT THE TOURNAMENTS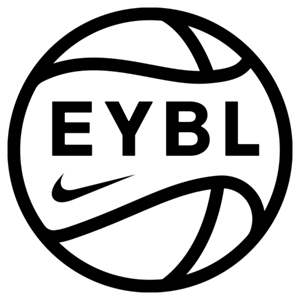 EYBL 17U Nike Nationals
Nike EYBL Nationals is recognized as the most exclusive and competitive tournament in the United States. Only 32 Nike sponsored programs compete in the Nike EYBL Circuit.  Each season and during the NCAA Viewing periods, Cal Storm will travel to Hampton, VA, Chicago Il. and other regions to battle against the nationals premiere Nike 17U programs. The Stage is set for the EYBL National Champion to be crowned.  We invite you to join us!
EYBL 15U & 16U Nike Nationals
The Nike EYBL Nationals features 32 of the nation's premier 15U - 16U teams, competing in front of hundreds of college recruiters, scouts and evaluators. In the Spring and Summer Cal Storm EYBL 15U & 16U teams will travel to Hampton, VA, & Chicago Il. to represents our program in Nike's most prestigious events, the EYBL National Championships.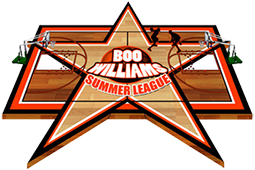 Nike EYBL Boo Williams Invitational
The Nike EYBL Boo Williams Invitational  (Hampton. VA) is a staple of the NCAA-Certified spring viewing period. It gives new up-and-comers a chance to test their game against the best and brightest at the grassroots level of girls' high school basketball. All 32 EYBL Nike sponsored teams battle for supremacy at the Boo Williams Sports Complex in Hampton, Virginia. Nike Teams will challenge each other to become the Best!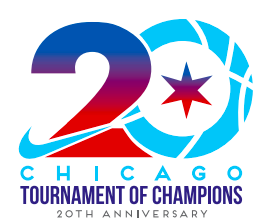 Nike EYBL National Championship
The NIKE Tournament of Champions (July 9-12 Chicago, IL) is universally considered the most prestigious girls' basketball event in the world.
Occupying almost one million square feet inside of Chicago's McCormick Place, the tournament host 865 teams and more than 10,000 athletes and coaches from all 50 United States and every Canadian province. This is the largest single venue basketball event in the history of men's or women's basketball.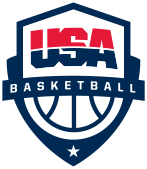 USA Basketball U.S. Open Basketball Championships
The USA Basketball U.S. Open Basketball Championships allow youth the opportunity to compete under the standards and guidelines set forth by the National Governing Body. Top finishers at approved qualifying tournaments around the country will earn official bids to participate in the championship events in Indianapolis, Indiana.

Jr. NBA Global Championship
The Jr. NBA Global Championship is a first-of-its-kind global youth basketball tournament for the top 14U teams from around the world. The tournament will feature boys and girls divisions, each comprised of 16 regional champions (eight U.S. teams and eight international teams) that will compete in the championship in August at ESPN Wide World of Sports Complex at Walt Disney World® Resort near Orlando.